The island of Crete is an enchanting holiday destination, exuding a wild, primitive, untamed and irresistible beauty that captivates the heart of every visitor. Villa Emanuele was conceived by Kriti Ksiraki and Manolis Tzanakis, as place where the visitor can truly feel the essence of Crete and experience its famous hospitality. The villa was completed in 2012 in Modi, perched atop a hillside strewn with olive trees, nestled between the sky and the sea, deep in Nature, inhaling the unparalleled freshness of the White Mountains and sea breeze. Modi was once an ancient city while today it is a small picturesque village in northern Crete near Chania.

Villa Emanuele comfortably sleeps up to 6 people in three separate bedrooms and boasts facilities and amenities that are thoughtfully designed to accommodate in comfort and relaxation such as multiple bathrooms, a private gym and a surprising wine cellar.
The surrounding garden is filled with fragrant Mediterranean flowers in every color, as well as fruit trees, herbs and fresh, juicy vegetables. Last alluring feature of the villa is none other than its azul blue swimming pool and the signature old retired fishing boat that is now used for sociable gathering s around the pool.

The welcoming owners, Kriti and Manolis have a long experience in professional hospitality and are always at your discreet disposal. In case you need anything at all, they live at a stone's throw, on the back side of the property and you may ring the bell any time.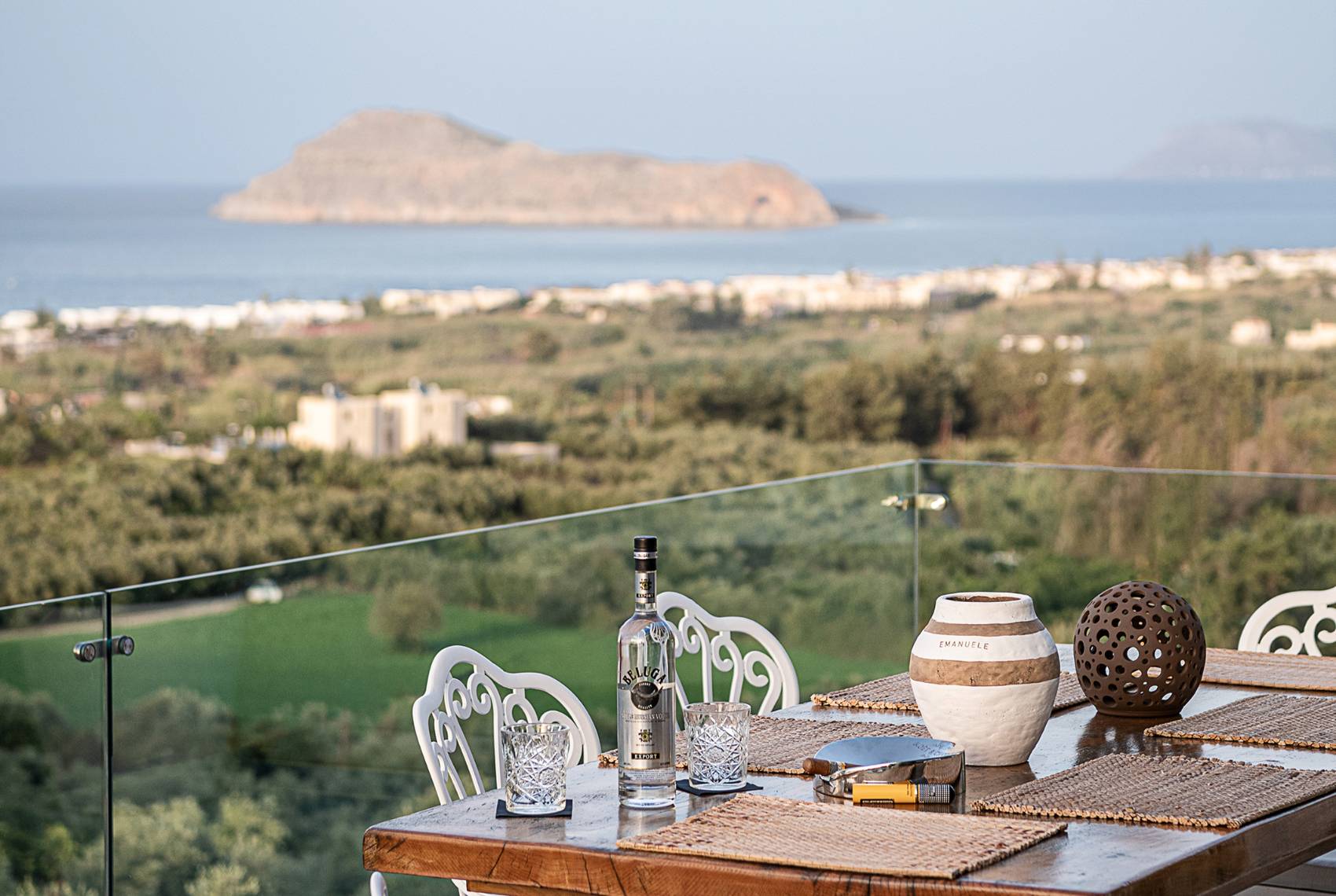 The Villa
Villa Emanuele is a pristine, detached villa surrounded by lush tropic gardens, comfortably accommodating 6 guests and mindfully designed to provide high end amenities for the comfort of its guests.
Read more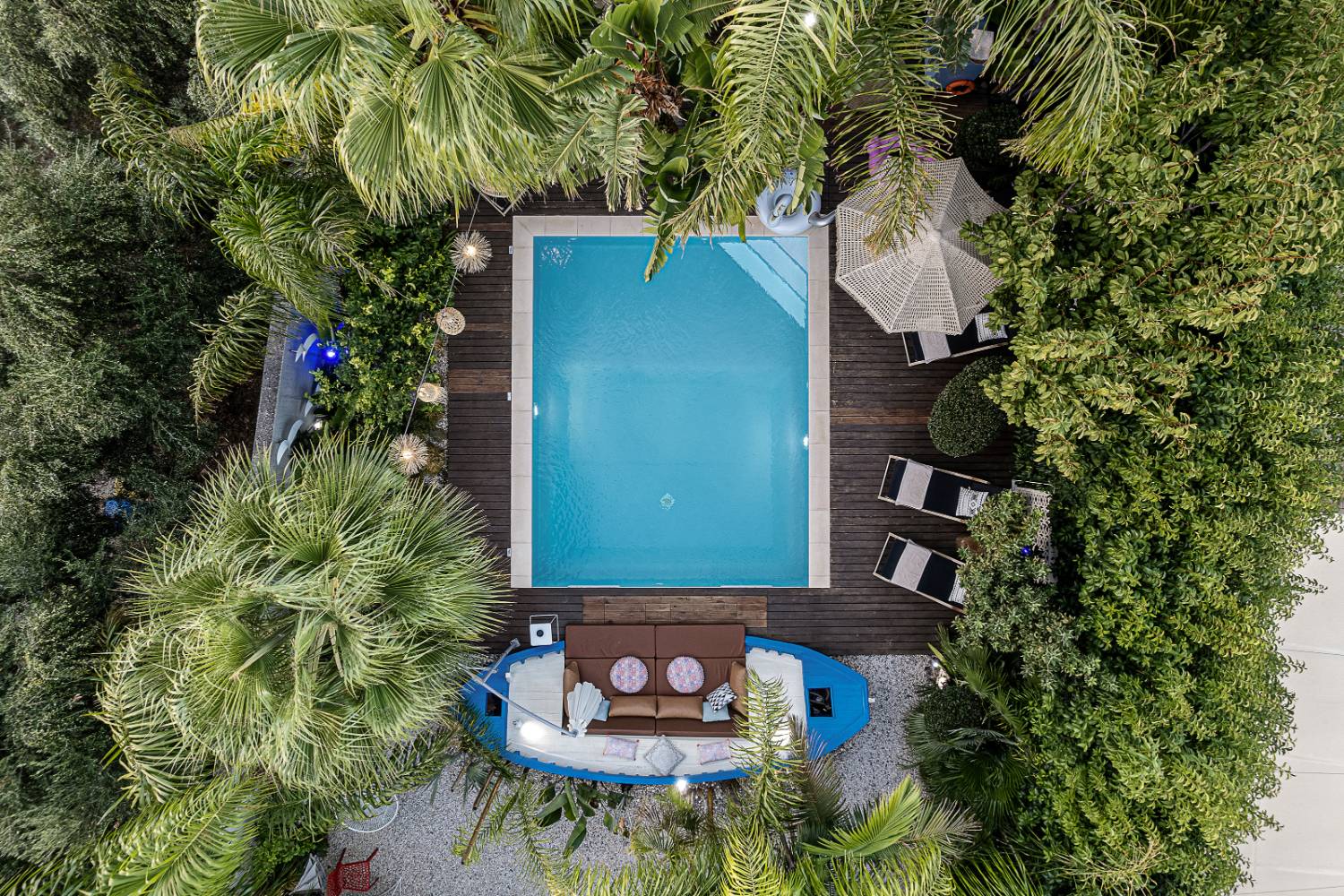 Concierge Services
What makes Villa Emanuele stand out and definitely memorable to those who have chosen the villa for their holidays in Chania, is the personal care and attention the owners are putting into every aspect of hospitality services and amenities.
Read more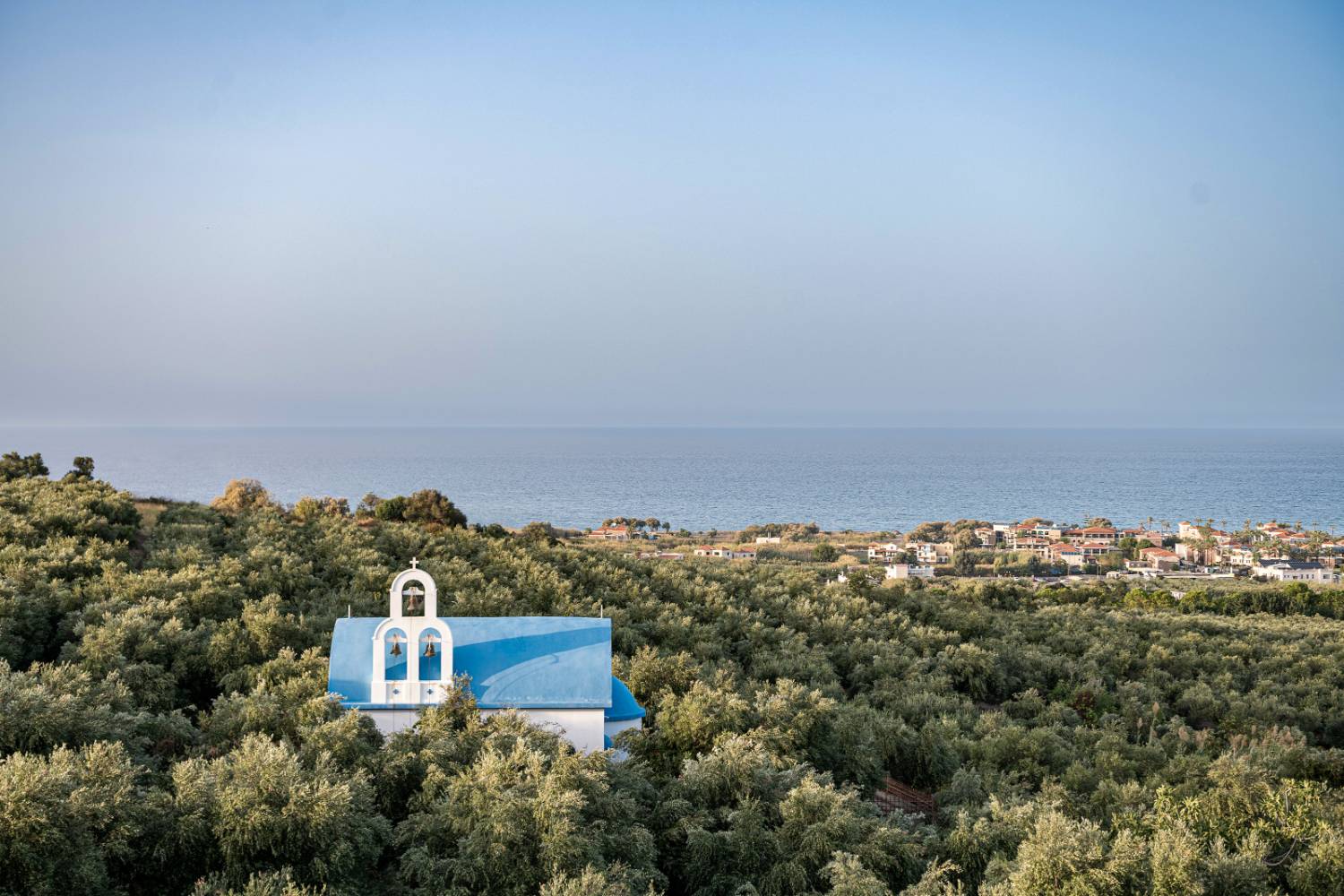 The Cretan effect
The multifaceted terrain and the coastline of the prefecture of Chania along with the warm climate create the perfect conditions for outdoor activities.
Read more